Giflex is a national association bringing together producers of flexible packaging for food, pharmaceutical and chemical products and for other industrial applications.
The Group is an active element of the Confindustria System through its membership in Assografici (ItalianAssociation of Printing and Paper Converting Industries). Giflex is also a member of the European association FPE (Flexible Packaging Europe).
THE FACTS AND FIGURES OF FLEXIBLE PACKAGING
€3 Bln
TURNOVER
for sector in Italy
10.000
JOBS
(in sector in Italy)
80%
OF SECTOR TURNOVER
IN ITALY GENERATED BY GIFLEX MEMBER BUSINESSES
40
CONVERTER MEMBERS
PRODUCING PRINTED FLEXIBLE PACKAGING
57
SUPPORTER MEMBERS
SUPPLYING GOODS AND SERVICES TO THE FLEXIBLE PACKAGING INDUSTRY
GIFLEX FOR ASSOCIATES
THE THREE COMMITTEES
Through the activities of specialised work groups, Giflex continuously monitors and maintains a constantly revised knowledge base of legislative and environmental aspects related to the production and application of flexible packaging to provide the entire associate base with up-to-date information and effective support.
INFORMATION
Giflex provides associates with in-depth, up-to-date information on technical, legislative and marketing aspects relative to flexible packaging
SECTOR-RELATED DATA AND DOCUMENTATION
Production of technical, economical and statistical documentation and studies
TRAINING
Skill development courses for technical and sales personnel
EVENTS AND COMMUNICATION
Organisation of assemblies, conferences and workshops addressing specific topics for the flexible packaging
RESERVED AREA
Documents, presentation and sector-related data for use by associates.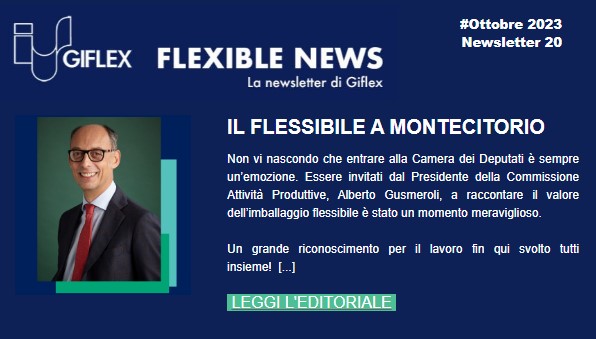 giflex
Eventi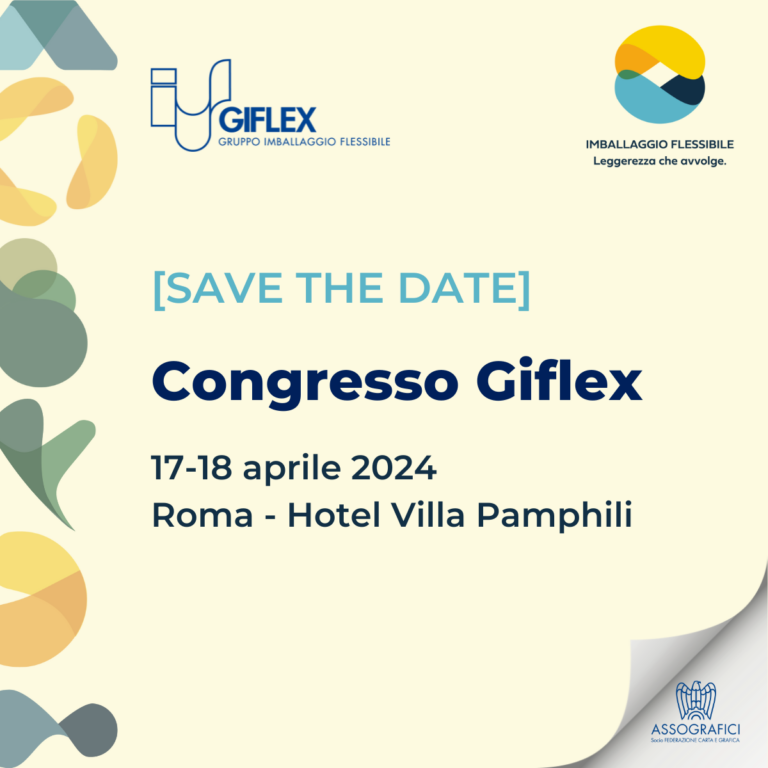 Terminati i lavori del convegno autunnale di Giflex, il nostro team è già al lavoro per l'organizzazione del prossimo appuntamento associativo. Ci troveremo nuovamente insieme…
giflex
Eventi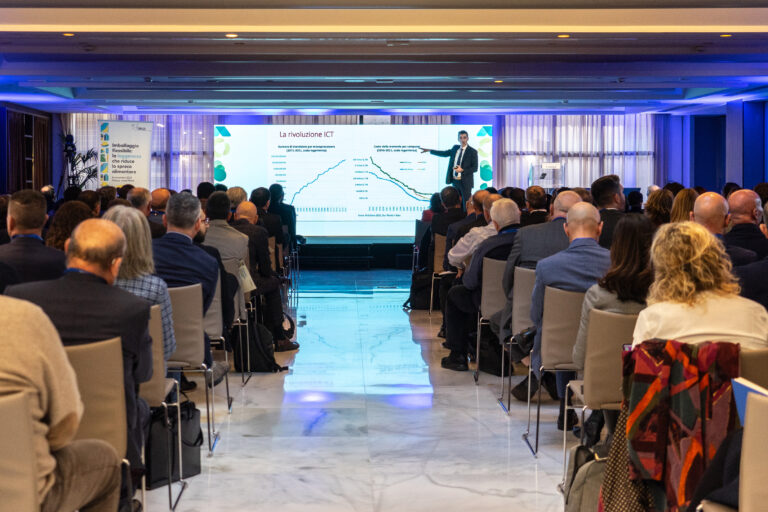 Una sala affollata, con oltre 180 partecipanti, per l'evento autunnale di Giflex dal titolo "Imballaggio flessibile: la leggerezza che riduce lo spreco alimentare", ha testimoniato…
giflex
Eventi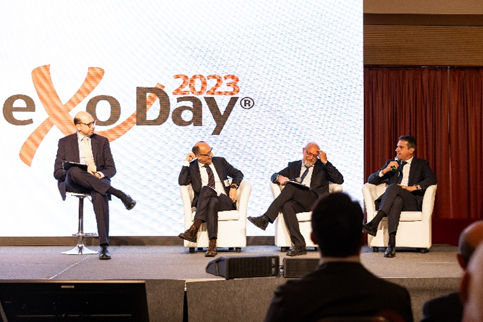 Complimenti ai soci di Giflex Cartotecnica Postumia, Corapack, Flessofab, SDR PACK sul palco di BESTINFLEXO durante la serata di gala, lo scorso 21 novembre, che…
NEWS FROM THE SUPPLY CHAIN
federazione-carta-e-grafica
Vita associativa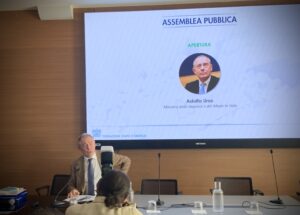 "Con le prime risorse che si sbloccheranno dopo la rimodulazione dei fondi PNRR il Governo finanzierà il piano Transizione 5.0, per sostenere le imprese che…
assografici
Vita associativa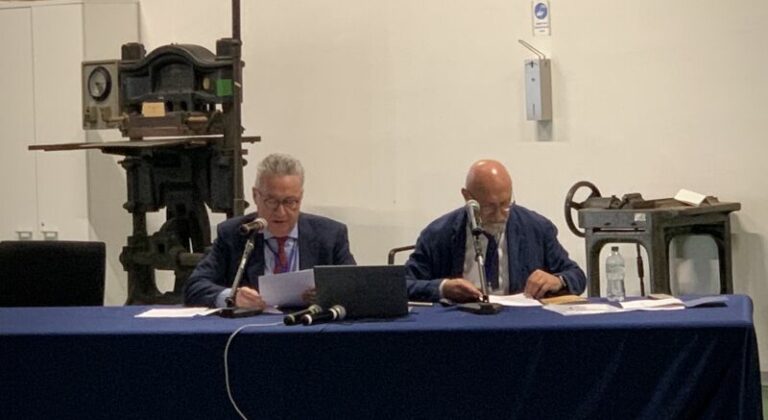 L'Assemblea di Assografici, riunita in sessione privata il 22 giugno scorso a Roma presso la sede de Il Poligrafico e Zecca dello Stato, ha approvato…
federazione-carta-e-grafica
packaging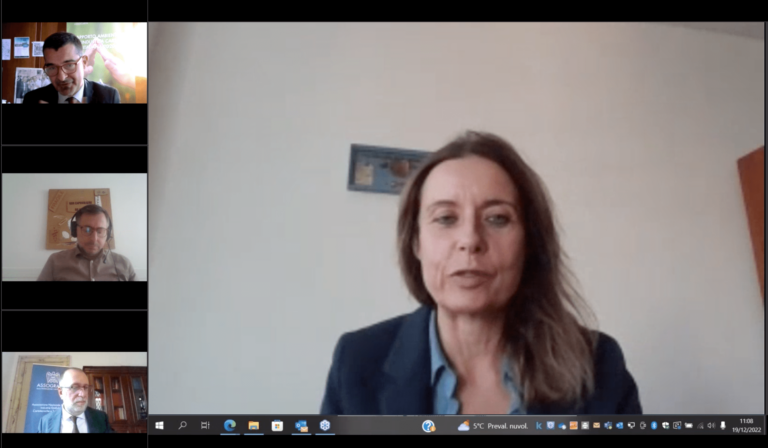 Entro fine anno saranno rese note le graduatorie definitive delle linee dei ProgettiFaro del PNRR, una delle quali è dedicata al settore della carta, a…